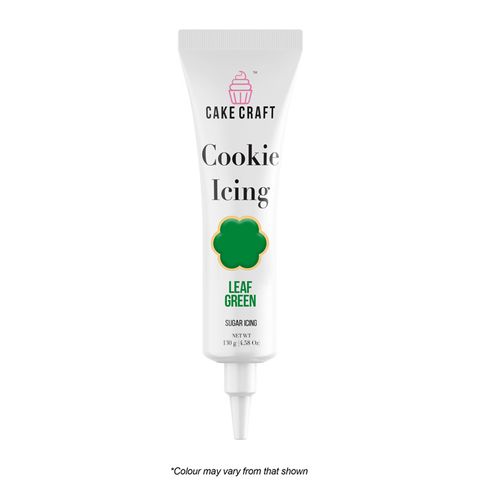 CAKE CRAFT | COOKIE ICING | LEAF GREEN | 130G
Login For Price
Description
* EASY TO USE. Cake Craft's Cookie Icing is rich in color, and is easy to use. All you have to do is to snip the tip and you're ready to create!

* PERFECT FOR MANY DIFFERENT USES. Our Cookie Icing is perfect for any of your baking adventures! Weather you want to decorate an entire cookie or add just a few small details, Cake Craft Cookie Icing is sure to make the job well done!

* PROUDLY MADE IN THE USA! Cake Craft Cookie Icing is also suitable for vegetarians and vegans. This product is Nut-Free!
Your delivery can take between 2 - 7 business days to arrive depending on your delivery location. Contact us to get a better idea on when your delivery will be received if you are unsure.
To see our full Delivery & Returns policy click here.