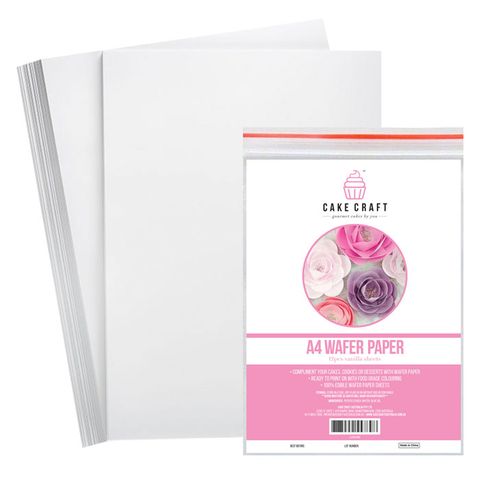 CAKE CRAFT | A4 WAFER PAPER | VANILLA | PACK OF 12
Login For Price
Description
12 pieces vanilla sheets A4 wafer paper.

* Compliment your cakes, cookies or desserts with wafer paper
* Ready to print on with food grade colouring
* 100% edible wafer paper sheets.
* Each Wafer Card is approx. 0.35mm thick.
Your delivery can take between 2 - 7 business days to arrive depending on your delivery location. Contact us to get a better idea on when your delivery will be received if you are unsure.
To see our full Delivery & Returns policy click here.