Home

/

10X10X4 INCH CAKE BOX | TOP WINDOW | UNCOATED CARDBOARD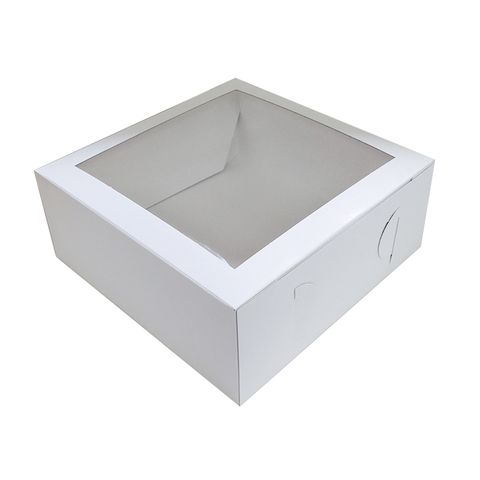 10X10X4 INCH CAKE BOX | TOP WINDOW | UNCOATED CARDBOARD
Stock Code:
BX 10X10X4WIN
Login For Price
Description
Cake Boxes sold in units of 1

Please note: Sizes are measured in inches

***This box has a compatable Cupcake Insert sold separatley.Designed to hold twelve of your signature, fresh cupcakes, these inserts conveniently separate and protect your baked goods during merchandising and transport! Ideal for special orders and trendy cupcakes. These inserts fit snugly in this cake boxe, and ensure your decorated, sprinkled masterpieces make it home ot to your party in pristine condition.

Search for BX INSERT10X10X4 in the search bar to order inserts. Will fit cupcakes of up to a 408 size baking cup - 408 baking cup has a base Diameter of 44mm and a wall 30mm
Your delivery can take between 2 - 7 business days to arrive depending on your delivery location. Contact us to get a better idea on when your delivery will be received if you are unsure.
To see our full Delivery & Returns policy click here.