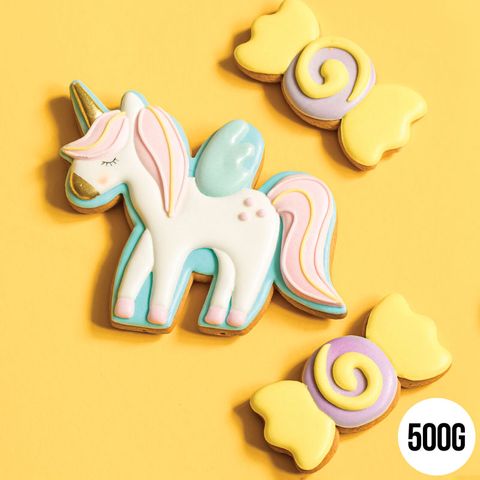 CAKE CRAFT | ROYAL ICING MIX | WHITE | 500 GRAMS
Login For Price
Description
Cake Craft Royal Icing is milled for fine piping work, has extra strenght for extension and trellis work, it is super smooth for coating, and easy to colour and flavour. Perfect for decorating all your baked treats!

No starch, artificial flavours or colours!
Your delivery can take between 2 - 7 business days to arrive depending on your delivery location. Contact us to get a better idea on when your delivery will be received if you are unsure.
To see our full Delivery & Returns policy click here.