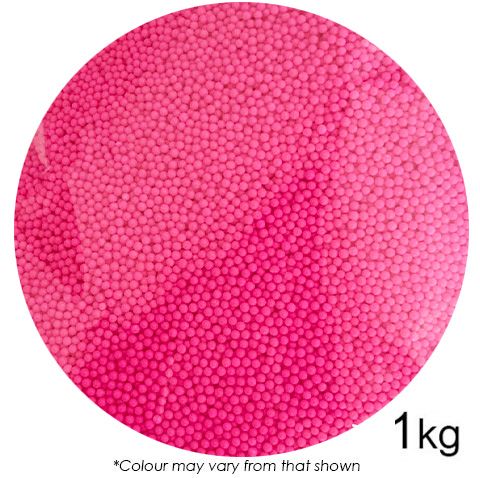 SPRINK'D | SUGAR BALLS | BRIGHT PINK | 2MM | 1KG
Login For Price
Description
Please note: This product will fade when exposed to light sources. We recommend keeping this product in a cool and dark room, not exposed to any light.

For optimum colour, apply to your cake no more than 48 hours prior to consumption.
Your delivery can take between 2 - 7 business days to arrive depending on your delivery location. Contact us to get a better idea on when your delivery will be received if you are unsure.
To see our full Delivery & Returns policy click here.