Home

/

DISPLAY CUPCAKE BOX | 6 HOLES | STANDARD | 4 INCH HIGH | WHITE | PE COATED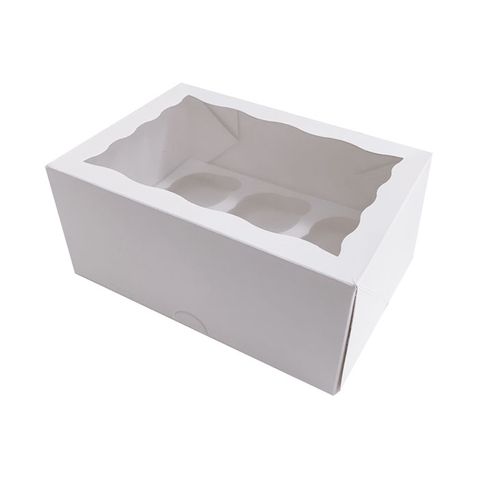 DISPLAY CUPCAKE BOX | 6 HOLES | STANDARD | 4 INCH HIGH | WHITE | PE COATED
Stock Code:
BX CUPBIG6WIN-4HIGH
Login For Price
Description
Display Cupcake Box for 6 Cupcakes.

Dimensions:

* Cupcake Hole (single) - Approx. 5cm x 6cm
* Window - Approx. 18.5cm x 18.5cm
* Insert height - 2cm
* Complete Box - Approx. 9 Inch x 6.5 Inch x 4 Inch High

Fits Cupcake/Baking Cup sizes 480, 530, 650, 700.
Your delivery can take between 2 - 7 business days to arrive depending on your delivery location. Contact us to get a better idea on when your delivery will be received if you are unsure.
To see our full Delivery & Returns policy click here.