Home

/

BAPTISM SILVER MIRROR ACRYLIC CAKE TOPPER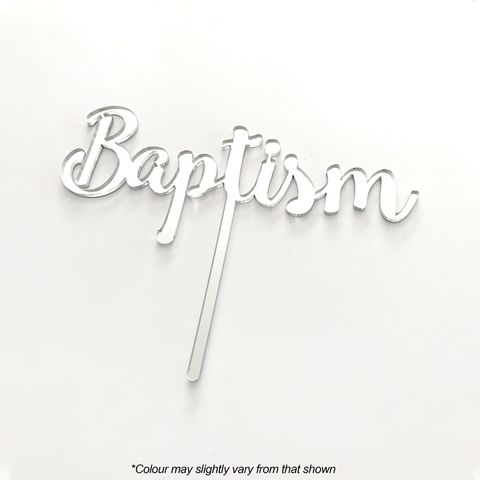 BAPTISM SILVER MIRROR ACRYLIC CAKE TOPPER
Login For Price
Description
Approx. Size (text only) - 17cm x 7cm

Cake Topper Removal Instructions

1) On a flat surface, gently run your scalpel blade under the topper, along the base of the design and around the spike/s.
2) Starting from the bottom of the spike/s, gently begin to peel up the plastic. Hold the topper firmly with one hand as you use the other to carefully peel away all of the plastic.
3) Gently lift the topper off the backing card packaging once the plastic has been removed.
4) DECORATE!
Your delivery can take between 2 - 7 business days to arrive depending on your delivery location. Contact us to get a better idea on when your delivery will be received if you are unsure.
To see our full Delivery & Returns policy click here.